USucceed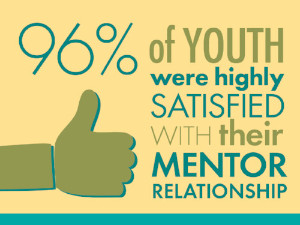 USucceed is an innovative mentoring program for high school students, offering support from school staff as well as support from an LSS case manager. USucceed matches can meet during the school day or during out of school hours.
USucceed starts when a student enters high school, and matches commit to meeting until the student graduates. This helps ensure a stable presence and support throughout the student's high school career. Mentors will assist students in setting and meeting goals in relationship development, independent living and academics.
Mentors and students in this program must agree to report on their activity to LSS each month and work as a team to set and meet goals.
Students must be referred to this program by school personnel, case managers, counselors or other support professionals. LSS will match qualifying students (based on need and student interest level) with mentors.